"Maintaining tradition does not mean keeping ashes, but keeping embers glowing."
1990
The beginnings
Hubert Leeb bought his first goat in 1990 in the beautiful Upper Austrian Kremstal: "It gave horrible milk, only I drank it," the entrepreneur recalls. At that time, the first customers were allergy sufferers who could not tolerate cow's milk protein. In the beginning, Hubert milked his goats himself and sold milk, yoghurt and cheese from the farm or at the local farmers' market.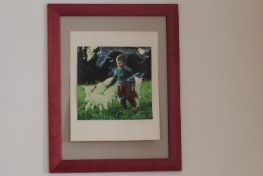 1993
Entry into the food trade
With the Gössweiner family as the first goat's milk supplier, Hubert took the first step towards expansion: The Leeb Vital products milk and yoghurt were successfully introduced in the organic specialised trade and sold in organic shops all over Austria.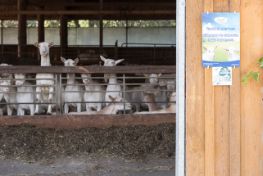 1994
Expansion at all levels
With the start of processing organic sheep's milk, the product range was expanded. At the same time, the dairy was continuously expanded and, from 1998, exports to neighbouring European countries increased.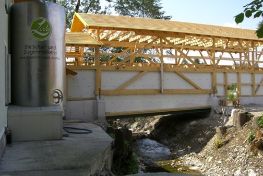 2001
Foundation of Leeb Biomilch GmbH
In 2001 the time had come and Hubert founded Leeb Biomilch GmbH. Over the years, the number of organic milk suppliers has grown to 20. The growing amount of milk that we processed every day required ongoing additions and conversions in the dairy.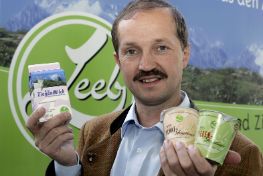 2007
Austria's most innovative company continues to grow as a family business
Leeb Biomilch GmbH was awarded the Trio prize in 2007 as the most innovative commercial enterprise in Austria. In the same year, Hubert's cousin Jörg Hackenbuchner joined the company. Following the synergy formula 1+1=3, the two successfully continue the growth course: Hubert Leeb concentrates on milk purchasing, production and product development, while Jörg Hackenbuchner takes over responsibility for marketing and controlling.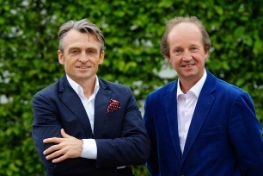 2008
Relaunch and range expansion
With their new dress in dark and light blue, the Leeb Vital products became unmistakable and eye-catching on the shelf. Our yoghurts emerged as clear taste winners in numerous blind tastings and their success motivated the Leeb team to further expand the range: in 2010 we introduced our fresh goat cheese, and in 2011 our two pot varieties.
2014
Move to Wartberg
Due to the relentless growth of Leeb Biomilch GmbH, the need for larger premises also grew, so that it was finally decided to move the entire company to Wartberg an der Krems. There, the long-planned production of ice cream could finally be realised.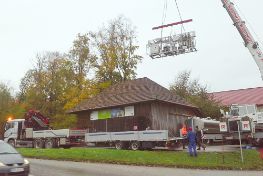 2016
The latest product additions
The Leeb Vital product family continued to grow in 2016 with the creamy Leeb Vital Greek-style yoghurt and in 2018 the long-life sheep's and goat's milk.
2017
20 years of Leeb Vital
Our brand celebrated its 20th anniversary in 2017 with another relaunch. Since then, all products have shone in a new design according to the motto "rooted in tradition - committed to progress". As if that were not enough, the goat's milk range was converted to hay-milk quality in the same year.